Bermuda's best attractions
The stunning archipelago of Bermuda is a fast growing tourist must-see destination, with visitor number s growing year on year. In August 2028 alone nearly 30,000 people arrived for a vacation by air or private boat, and nearly 80,000 came ashore from cruise ships! That's a good result for this British overseas territory with 138 islands measuring in total just 22 miles long and a single mile across! Don't be fooled though, this may not be the largest tourist hotspot in the world but there's no shortage of things to do, whether you plan to stay a week or just a few hours.
What makes Bermuda so attractive?
It could be the mild climate that makes a visit any time of year a pleasure, or the famous beaches with coloured sand, or perhaps the general quaintness and sense of history that is everywhere you turn. Whatever creates the magic there's no shortage of people wanting to share in it, and very generously, Bermuda offers such a variety of things to do and see that it's an ideal destination for people of all ages with their different interests. Historians, sun worshippers, foodies and nature lovers are all well catered for, as are diving enthusiasts, golfers, and water babies. There's plenty to keep the kids amused too, so Bermuda really is a great place to visit whether travelling solo, as a couple, family or cruise group.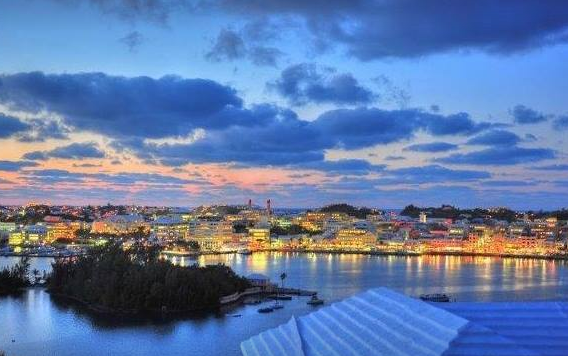 It's easy to get around too, despite no car rental availability. Visitor can join a minibus tour, hire a bike or scooter, or use the ferry, bus and taxi options, none of which are expensive – remember you can travel the entire length of the main island in less than one hour!


Let's take a look at the top ten of many attractions you can enjoy in Bermuda.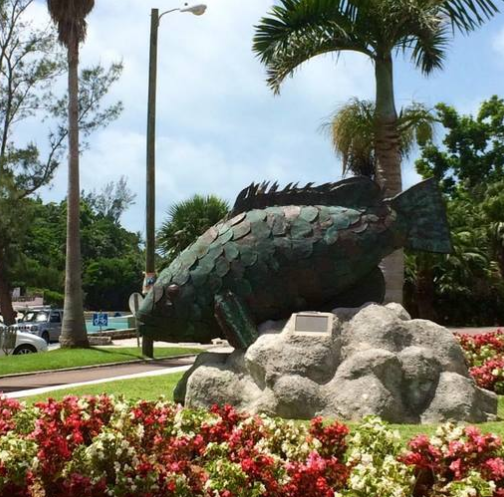 #1 – The Bermuda Aquarium, Museum, and Zoo
Situated in Flatts Village, this triple billed attraction makes for a great day out for visitors of all ages. There's a nice mix of exhibits and live animals, including over 300 birds, mammals and reptiles, plus more than 200 fish and other sea creatures are dotted around this seven acre site. The focus of this site is to promote conservation and environmental education, which is done nicely through exhibits such as those featuring rescued marine turtles or harbour seals, while the amazing North Rock Exhibit – with 140,000 gallons of water, is home to both live corals and large fish like sharks. The zoo is home to many endangered species, and active breeding programmes run with the goal of reintroducing these into the wild.
Special seasonal events, workshops and experiences run throughout the year. There's also a pleasant coastal path around the complex for visitors who still have energy to burn.
Visitor Information
Open every day (except December 25th) from 9-5pm. Last admission is 4pm.
Adults admission is $10, children aged 5-12 and adults aged 65+ pay $5, and those under 5 get in free,
Getting there
The address is 40 North Shore Road, Hamilton FL 04
From the Dockyard take bus numbers 7 & 8 towards Hamilton
From Hamilton or St. George's take bus number 10 or 11.
By taxi – ask for 'The Aquarium'
By moped from Hamilton follow the Middle Road to Flatts Village, and from St.George's head west over the Causeway and follow North Shore Road to Flatts. Both journeys take about 15 minutes.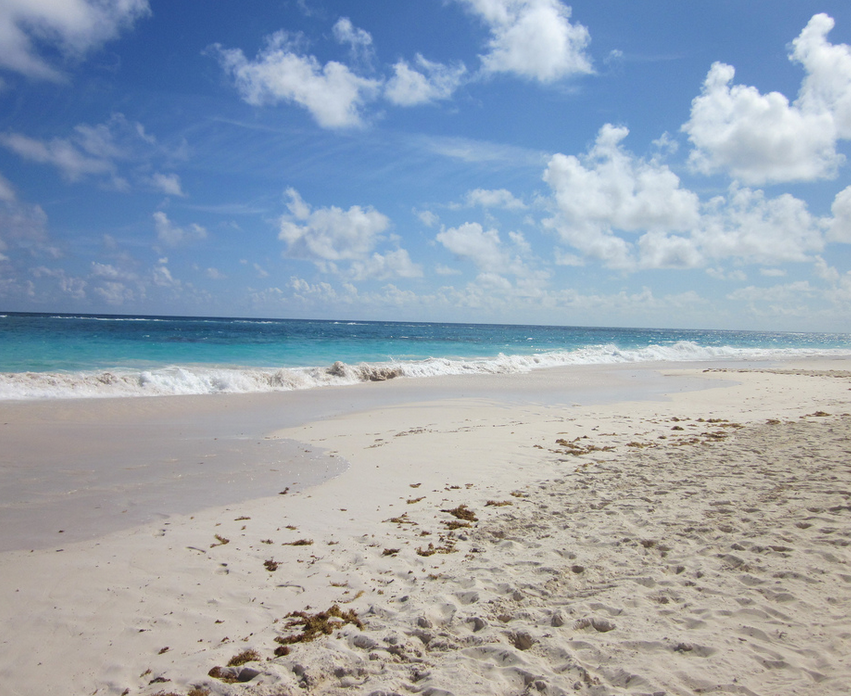 #2 – Horseshoe Bay Beach
No visit to Bermuda would be complete without a visit to at least one of the island's beautiful beaches. Horseshoe by beach is one of the most popular, boasting a lovely clear blue sea and shimmering pink sand. Families with little children can relax at the Port Royal Cove end where the waters are very calm. Changing and showering facilities are well maintained, and there are all the usual facilities like chairs, loungers, umbrellas and even snorkeling equipment available to rent. There are also plenty of cafes and restaurants close by if you don't take a picnic.
Getting there
From the Dockyard or Hamilton take bus number 7; it's a 30-35 minute journey, plus a 400 yard downhill walk to the beach.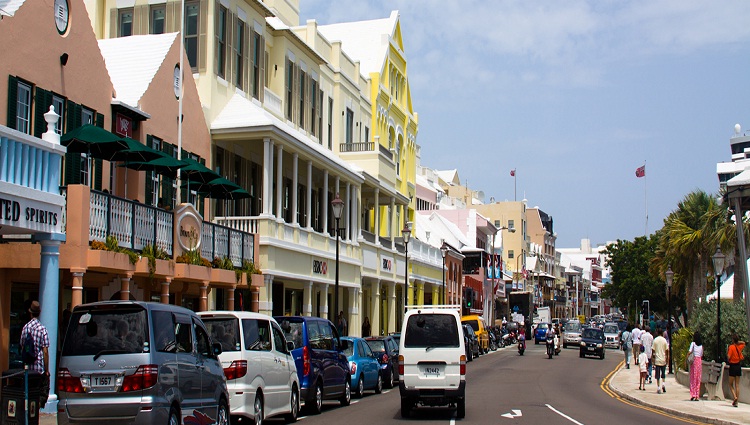 #3 – Front Street, Hamilton
The capital of Bermuda, Hamilton is a great way to experience the old and new, with pretty pastel painted buildings sharing space with the best of Bermudian culture in the form of museums, art galleries and shops. Plus there are lots of great places to eat, although most things are closing down by 6pm comes so daytime feasting is your best bet. People watch on Front Street as the ships dock and the crowds descend, or take a look at some of the famous old buildings still standing, which include St. Paul's Church and the Bermuda Cabinet Building. Although there are plenty of shops on the main drag it's down the ending side lanes that you will discover the real treasures, so don't be afraid to wander aimlessly.
Getting there
There are lots of buses from surrounding areas.
#4 – Blue Hole Park (aka Tom Moore's Jungle or the Walsingham Nature Reserve)
The only forested area on the island, this 12 acre wildlife haven is situated on the cliffs near Castle Harbour in Hamilton Parish. Wander the muddy nature trails or marvel over the grottos, caves and natural water pools on a relaxing day out. This is a popular place for locals and visitors alike to try some cliff diving, so pack a costume and water shoes if this appeals.
Visitor information
Non-slip shoes are recommended as the rocks can get slippery.
It's worth taking a torch as the caves are dark.
Getting there
Buses numbered 1, 3, 10 and 11 drop off at Grotto Bay beach Resort, and the park is just a short walk way.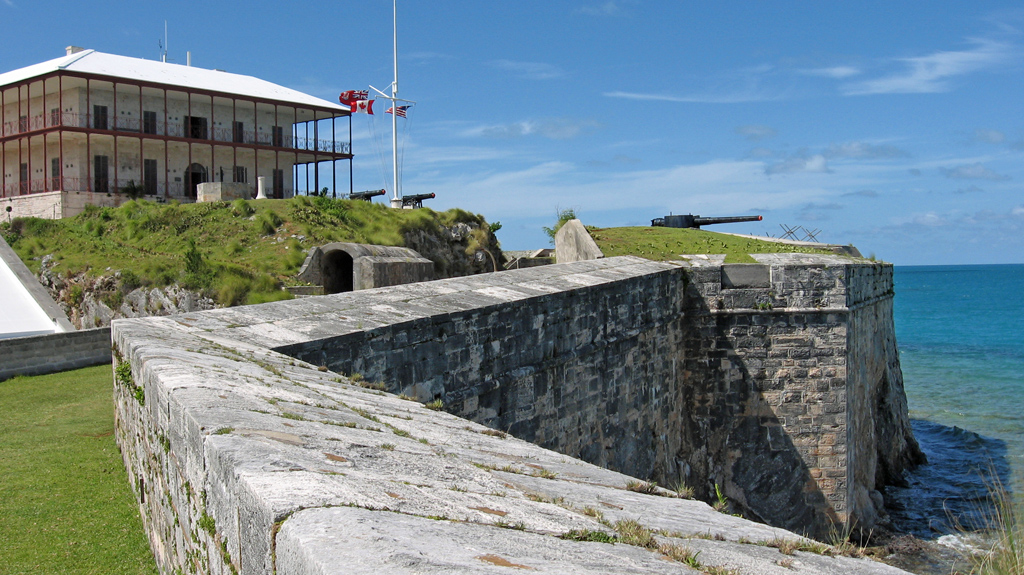 #5 – The Royal Naval Dockyard
Originally built by free labor in the form of prisoners and slaves in the 18th century, before becoming the home of the Royal Navy, these historic buildings are now a hive of shops, artist and craft studios, and eateries. Other attractions include the feted National Museum of Bermuda which houses a replica of the 19th century Commissioner's home, and a playhouse to amuse the youngsters. Dolphin Quest put on free shows, but their program also offers the opportunity to interact with dolphins by swimming with or feeding them – for a price.
Getting there
Buses 7 & 8 run Monday through Saturday from Hamilton at 5 minute intervals.
#6 – St. George's Island (Olde Town)
A UNESCO World Heritage Site, this island is famed as being the place where the English claimed Bermuda as theirs back in 1609. Three years later the settlers arrived and the island was developed. Wander the streets and you'll come across their quaint names, like Featherbed Alley, along with the standard painted stone buildings which favor color. Anyone wanting to learn more about the history of this lovely place will find several museums, [Bermuda National Trust, Tucker House, and St. George Historical Society Museum], dedicated to that purpose. There are also regular re-enactments of historical tales in King's Square by the harbor.
Getting there
Travel either by ferry from the dockyard in the summer, or bus numbers 1, 3, 10, and 11 from Hamilton.
#7 – Gibb's Hill Lighthouse
If you are up to climbing nearly 200 steep stairs, [with regular rest stops built in], the reward will be some amazing 360 degree views of both shore and sea from the top of the oldest lighthouse made from cast iron in the entire world. Reward your efforts with tea and cake at the Lighthouse Tea Rooms located at the base of the building.
Visitor information
The lighthouse is open daily from March to January.
Opening times are 9.30am – 4.30pm Monday – Saturday, and 10am – 4.30pm Sundays and holidays.
Tickets to the lighthouse are $2.50
The gift shop and café are open the same days and times as the lighthouse
Getting there
From Hamilton bus terminal take bus number 7 to the Henry IIIV restaurant stop, and walk for 5 – 10 minutes, or bus number 8 to the Waterlot Inn restaurant stop and then walk for 10 -15 minutes.
From the Dockyard take Bus number 8 to the Henry IIIV restaurant stop, and walk for 5 – 10 minutes, or bus 7 to the Waterlot Inn restaurant stop and then walk for 10 -15 minutes.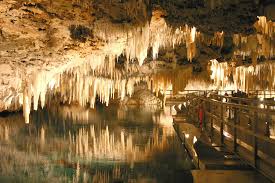 #8 – Crystal and Fantasy Caves
Nearly 40 meters underground in the Crystal Cave you'll find the stunning 55 feet deep lake Cahow, with floating pontoons which allow visitors a close up look at these natural wonders. It's hard to imagine that just over a century ago nobody even knew these caves existed!
Two teenage boys playing cricket are credited with making the discovery, after their prized cricket ball fell down a hole and disappeared. Determined to get it back one of them crawled into the darkness and got the surprise of his life. Shortly afterwards the property owner lowered his 14 year old son Bernard into the entrance the boys had found, a bike lamp his only source of light, and the rest is history! Since then the caves have only been changed enough to make them safer and easier for visitors to explore treasures which were over 30 million years in the making. These beautiful crystal cave formations are a definite must see.
Fantasy Cave is equally stunning, although altogether different from its crystal counterpart. Here the walls are covered in mineral deposits which look eerily like static waterfalls. Enhanced further by clever lighting and the reflections from the water pools this is one of the most beautiful natural sites you may ever come across.
Visitor information
Both caves are open daily from 9am – 5pm (last admission is 4.30pm)
Guided tours run every 20 minutes
Tickets to just the Crystal Cave or the Fantasy Cave cost $22 for adults, and $20 for children aged 5 – 12 years. Those under five can enter for free.
To visit both caves on the same day buy a good value combination ticket costing $30 for adults and $12 for children aged 5 – 12 years. Again those under five years old are not charged an admission fee.
Rubber-soled shoes are recommended.
Visa and Mastercards are both accepted for payment
Souvenirs and gifts are available at the on-site store Fiddlesticks.
Café Ole serves drinks, snack and light meals daily.
Getting there
The address is Wilkinson Avenue, Hamilton Parish.
Catch buses numbered 1, 3, 10, or 11 between Hamilton and St. George.
#9 – St. Peter's Church
At 400 years old this classic St. George's Town treasure is said to be the oldest church in the western hemisphere, and it is still fully operational. It may not look like anything special from the outside – with its standard white and grey frontage but inside is another matter altogether. Prepare to be amazed by the gorgeous cedar beams, candlelit chandeliers, and hand carved red cedar altar; a definite surprise. The graveyards are equally interesting, as one features an ancient cedar tree. There are two because one was used to bury black slaves, and the other local white people.
Getting there
To visit take any bus numbered 1, 3, 10, or 11, or a ferry from the dockyard.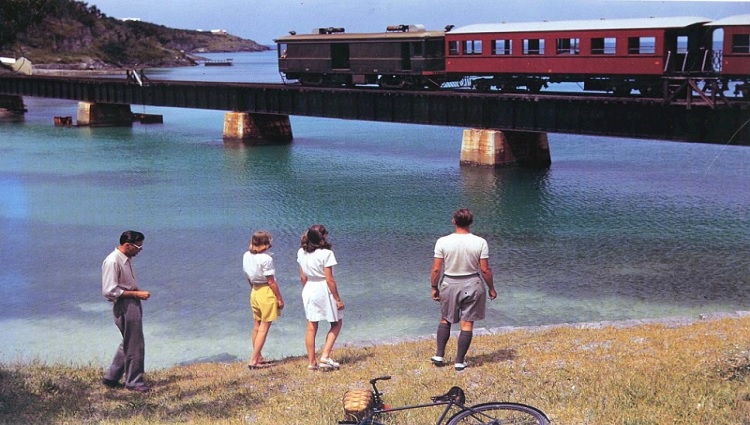 #10 – Bermuda Railway Trail
There are no trains on Bermuda these days, but the only one to ever run (the 'Old Rattle and Shake' between 1931 and 1948), used this 29 km route. It is now a popular hiking or biking trail covering coastline, woods and cliffs, and a great way to see parts of Bermuda visitors generally miss. There are useful official guides to the trail available from the government offices in Hamilton.