There used to be a railway line on Bermuda!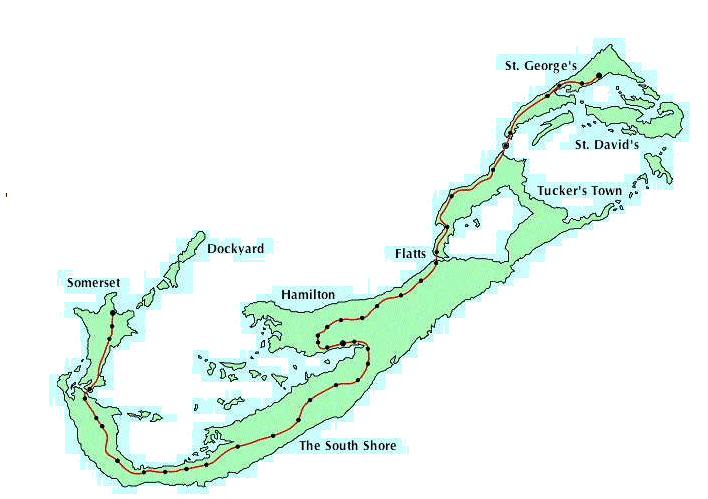 Its such a shame that it was sold as it would have been a fantastic tourist attraction even if the only a small part of the line was retained.
The UK has many Heritage lines and these are gradually expanded and they are a wonderful tourist attraction in their own rights.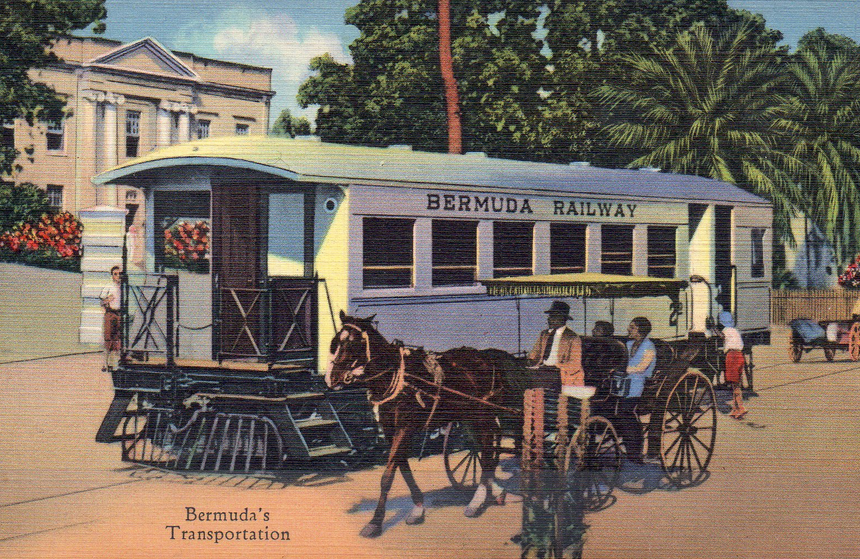 Bermuda used to have a railway, and now it has a railway trail!  With less than 22 miles of single track, the Bermuda Railway could not boast the streamlined express passenger trains of Britain, nor the interminable drag freights of North America. Old "Rattle and Shake", as it was known.
The original reason for the railway was to serve the growing tourist trade, providing an efficient way for passengers from the cruise ships, which at that time docked at the old capital of St. George's in the east end, to travel to Hamilton and on to Somerset in the west. At the same time it gave Bermudians another means of getting to work, or into Hamilton to shop, alongside the ferry system, the bicycle and the traditional horse-drawn carriage.